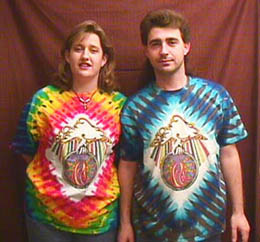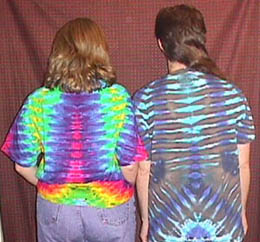 Hand Tie-Dyed T-shirts
Show your Alembic enthusiasm with these very cool completely one-of-a-kind T-shirts! Our friend Tom in Richmond, California does each tie-dye by hand then we silkscreen our 7-color logo (no Alembic name) in the blank diamond area on the shirt's front.

We just added size 3X. Roomy enough for nightshirts, too.

Choose Rainbow or Blue/Black in the following sizes: