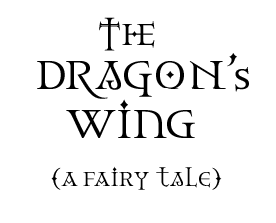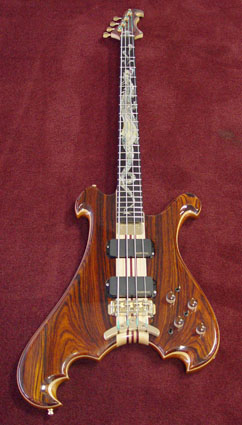 Once there was a boy named Roger who dreamed of a buzzard bass like his hero. So he called the elves at Alembic to perform this noble deed. Alembic not wanting to mimic another bass, began intense design. The more steps to change the art, the more evident it was that the bass that was really needed was one we had already designed.


Thus Susan, the head elf, pulled out her drawings from the previous year earmarked for the hero, John Entwistle. It wasn't long before Roger approved of the design. It seemed a natural match for the Chinese Dragon inlay, paired on a bass with a dragon's wing for a body and a dragon's claw for the peghead.


View the Dragon's Wing as a whole for a moment and feel how every aspect of the design exudes a harmony of form and function. Pay particular attention to how the wood chosen looks as if it grew from the contours and was not inhibited by the addition of hardware and electronics. Thus myth and thought combined with artistry and dedication brought Rogers fantasy to reality. Are you watching John?