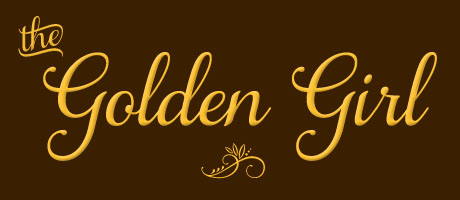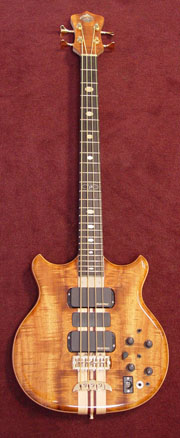 After enjoying his first Alembic, Leap of Faith, for a couple of years, Todd was ready to expand his Alembic collection with a 4-string. Curious about the shorter scale lengths, he decided to take another "leap of faith" and order up himself a nice custom Series I in a 30.75 inch scale.


The theme of the bass unfolded rather slowly. First was the decision on Flame Koa, to give a truly distinctive tone compared to his Series II. Other golden-themed features followed: golden mother of pearl inlays, gold plated hardware, and Todd's favorite gold strings. We were looking forward to trying out the golden colored frets, and since Todd was willing to be our guinea pig, that last touch of gold came to the design. All together, these gilded design aspects led to the creation of the Golden Girl.


Todd was blown away by the beauty of the Golden Girl, but what really hooked him was the tone. The large and deep tone didn't seem like it could originate on such a petite bass. "Another home run for you guys!" was the word from Todd when he pulled himself away from the bass to drop us a line.