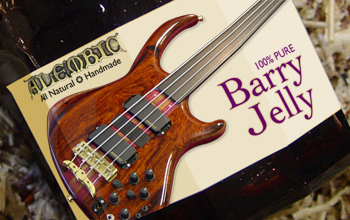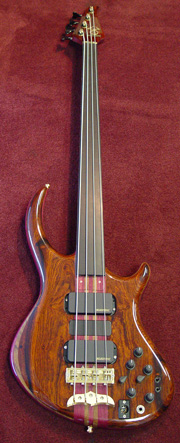 Barry has ordered several Alembics, starting with an all Purpleheart and Walnut custom. It seems that all these years later, he still can't get the Purpleheart out of his system, so we made him this new bass, dubbed "Jelly" for her wonderful purple neck and body.


The last instrument we made for Barry was a Rogue with Series I electronics. He knew he wanted the same basic set up on Jelly, but this time it was Series II electronics. We skipped the pickup selector switch and added a separate standby switch next to the stereo/mono switch.


A custom neck feel and select woods complete the custom picture.