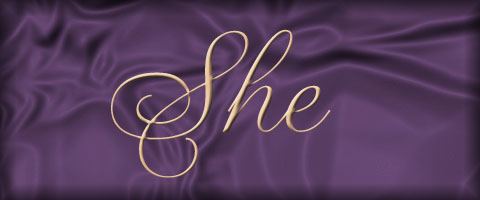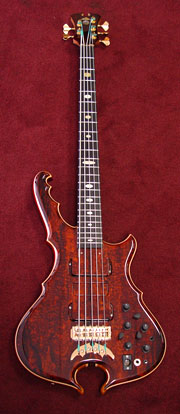 David has a few Alembics that he picked up over the years. Playing these basses helped him shape his ideas for his perfect custom. "I knew it would be a great bass," David wrote to us, "because I could choose the string spacing and the wood recipe. Better still are all the unanticipated things that I ended up with.


"The body design makes her feel like a small bass but sound like a big one (I'm not just talking weight--which is great for a SII and helped by the wood plates--I mean the whole way the bass feels when I pick her up to play).


"The front and back woods kind of just happened and are breathtaking. The Quilted Coco Bolo, as the few of us who got some know, was from a board that didn't look like much. Until you started cutting.


"As I've told the Club, you made sure to include the cosmic stuff you put in your basses. Mica always said that, at some point, the wood realizes that it isn't a tree anymore--that's happening and she is becoming a better and better instrument."


Sometimes someone at Alembic names the instrument, sometimes it's the customer. Sometimes, when the bass is so strong, it names itself. The whole time we were constructing this instrument, we all kept referring to her as She, and She she will always be to us. Feminine beauty and strength, personified in a striking musical machine.