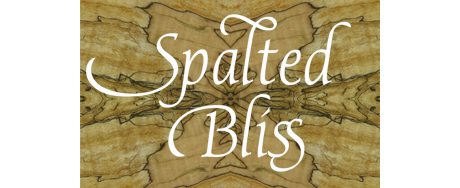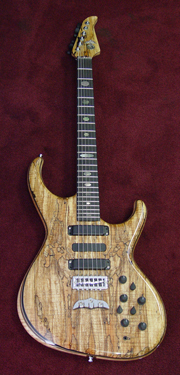 When he first talked to us about this project, Erik told us while he was crazy about the Coco Bolo on his Tribute, he wanted something that was going to sound distinct and appear different. We tossed a few ideas back and forth, and ultimately decided to focus the design around this esquisite Spalted Maple.


The sound would be different since this Series II guitar is a neck through construction and the Tribute is a set neck. But with careful material selection, you can direct the sound even more. One Ebony neck laminate gives additional sustain, and the character of the sustained note is fuller. This single laminate has more to say about the tone of the guitar than any other individual piece of wood. Adding Walnut to the neck keeps the attack strong, and the Maple does its normal job of keeping the highs in order.


With the dramatic black lines in the top and the Ebony in the neck, it was time to choose some of the other decorative features. The accent laminates are Walnut and Ebony, thinner than usual since they are in tandem, with a streak of Maple pinstripe between them. With only Maple, Walnut, and Ebony, this guitar is an expression of how powerful a restricted palette can be.